Born in Perugia, Italy, Susanna Gioia grows in her family company surrounded by fabrics and tailors.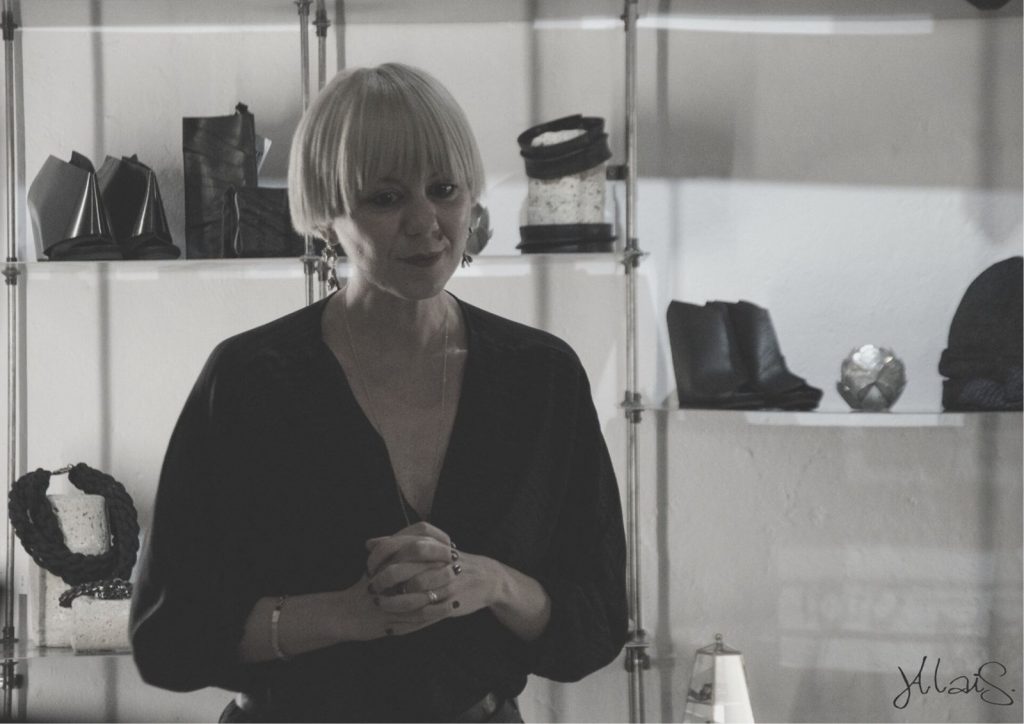 Upon graduation in 2001 in Science of Communication, she worked as intern alongside Gilles Rosier, Creative Director of Kenzo and Assistant Jean P. Gaultier.
On her return from Paris Susanna collaborated with POLIMODA, Florence, teaching Workshop for the Exchange Program with Fashion Institute of Technology (FIT) of New York followed by others collaborations with New Institute of design (NID) Perugia.
In 2006 she moved to Amsterdam and surrounded by vibes and creativity she invested in 2007 in her LEMURIA Collection development.
Distributed since 2007, introduced in a market fasting of conceptual and experimental products, Lemuria has achieved its success thanks to the multifunctionality and innovation of its collections characterized also by traceability.
The production of the collection is completely made in her family company, located in Perugia's province, with the value of internal processes that guarantee a product 100%made in Italy.